Our VISION, MISSION and VALUES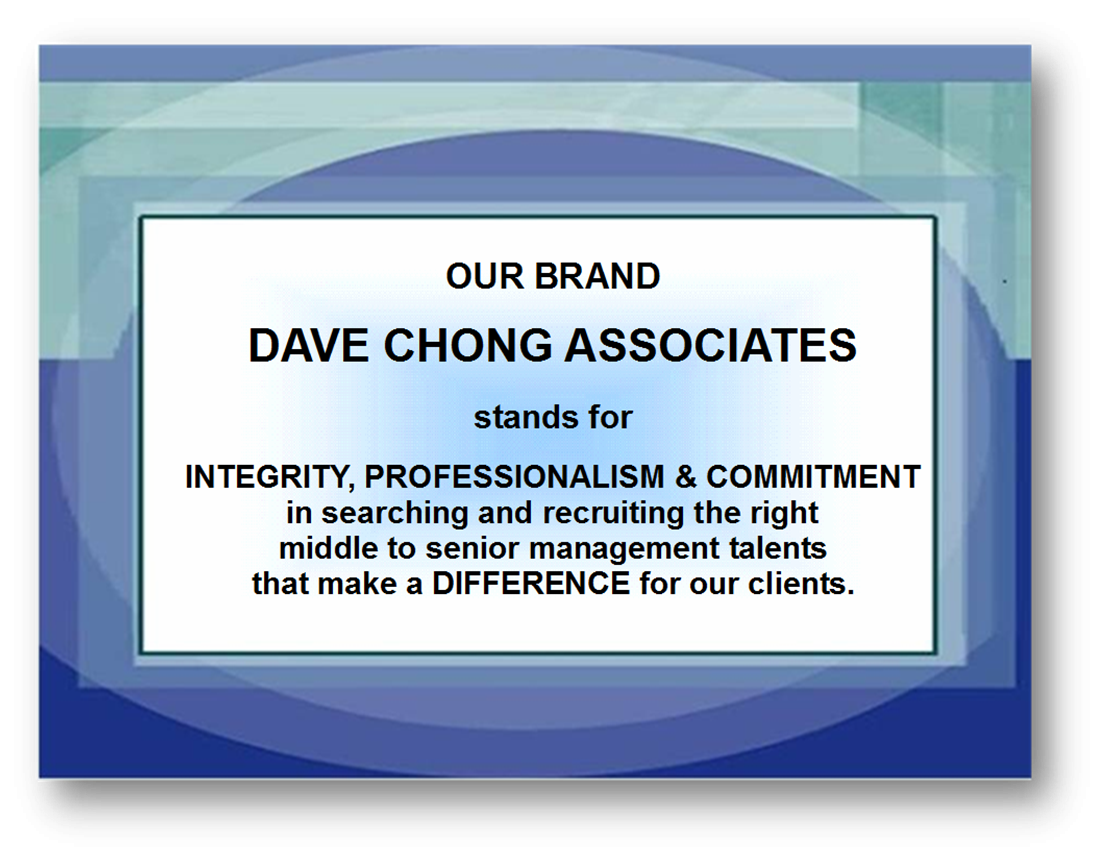 Our successful placements include
C-suite positions such as CEO, COO and CFO,
and other senior management positions such as
Director, Vice President and General Manager.


Dave Chong Associates is where TALENTS meet OPPORTUNITIES.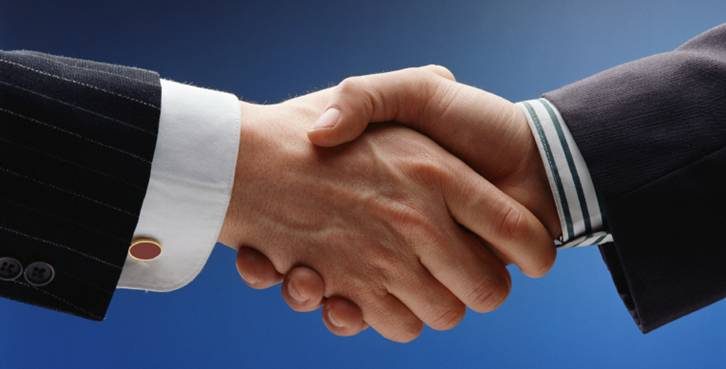 We focus on
Talent Search and Talent Development.
It is about talent.
Talent is the SOLUTION.
Right talent is rare.

Started in September 2002, Dave Chong Associates Pte Ltd is a client focused, customized executive search firm based in Singapore. We also provide executive coaching to our corporate clients to help them achieve their organizational goals and objectives.
We continuously strive to provide outstanding services to our clients (global, regional and local companies). We favor long-term relationships with our clients and take pride in what we do.
Our Team
We have 8 Talent Search Consultants including
four Senior Team Members as follows: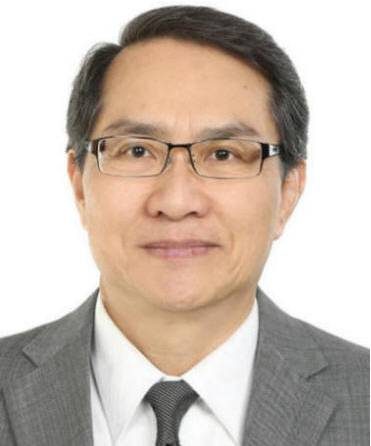 Dave Chong
Senior Partner / Exec Coach & Advisor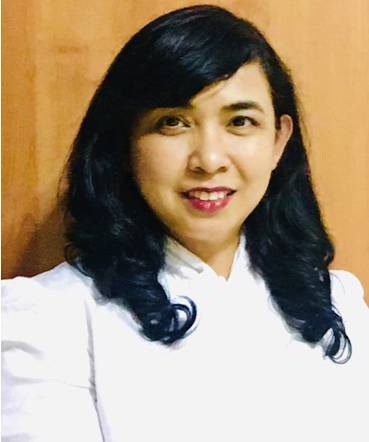 Norfidah Abunaim
Partner - Executive Search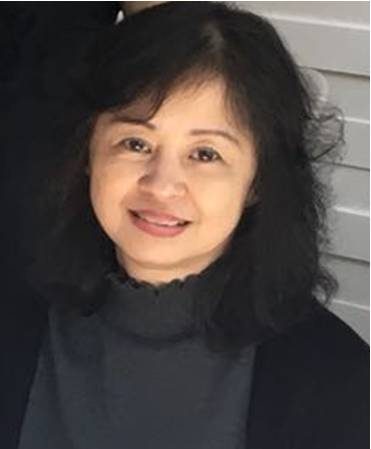 Pauline Soh
Partner - Executive Search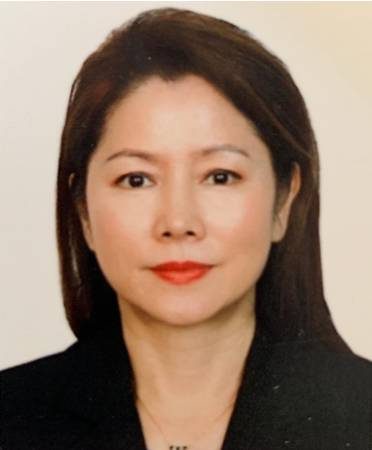 Lucy Ng
Senior Executive Search Consultant
Our team possesses a unique blend of professional search experience with function expertise. We are specialists in our specialized functions and have in-depth knowledge. We bring a wealth of professional corporate experiences, having held various management positions in multinational corporations, medium-sized enterprises and entrepreneurial start-ups.
Our job is not merely doing qualifications and skills matching. We also ensure the mutual fit of our clients' values, cultures, selection standards, needs and expectations with candidates' values, personalities, needs and aspirations, among other things.
We work, respect, care, share and have fun as a team.
"RIGHT TALENT
is important for SUCCESS."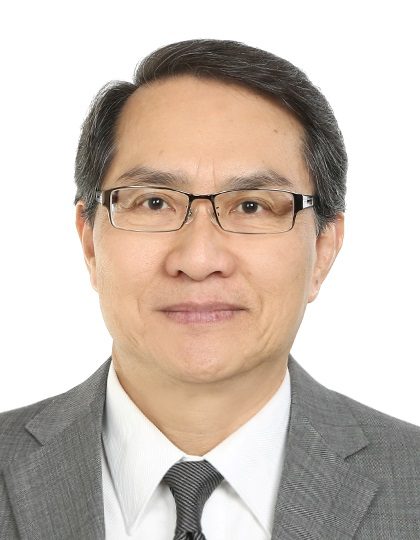 Dave Chong
Regn. No. R1101997
Dave specializes in Human Capital, focusing on Talent Search and Talent Development. He is an inspirational Executive Coach & Advisor. He is an entrepreneur for 35 years, including being a Co-owner & Executive Director to list (IPO) a company with Singapore Exchange.
His past work experiences include being a Corporate Executive with MNCs.
He is a Certified NLP Master Practitioner and a Certified Professional Coach.
Seminars and workshops
conducted by Dave when he was a
Success Trainer & Motivational Keynote Speaker.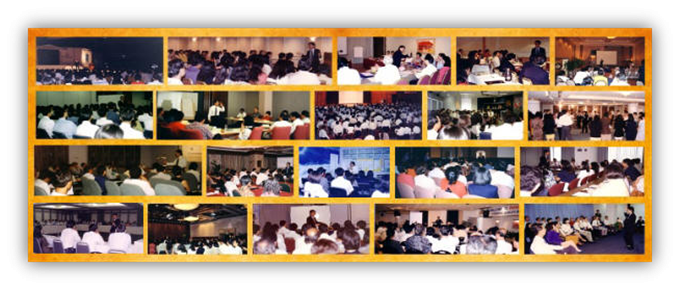 Dave Chong Associates Pte Ltd
Licence No. 16S8059